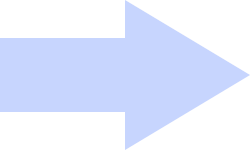 Neighbourhood Plan
What's happening on the Village Neighbourhood Plan?
There has been a lot of activity in the past few months:
•We have developed a standard information pack and feedback process for presentation and discussion to/with local community groups. The first session has been held with the Wilstead Business Community.
•We have appointed a planning expert to help us with the process. Sally Chapman has worked with a number of groups in the past and helped to bring their Neighbourhood Plan to fruition.
•We have been awarded a grant of £8,524 to allow us to employ Sally and develop and send out questionnaires to everyone in the Parish (either online or in writing). We shall use the returns to compile the details of the Plan.
•We have been working with the Bedfordshire Rural Community Charity to develop a specific questionnaire to identify any need for affordable housing in the village.
•We have started to develop a list of the important green spaces in the village that provide a haven for wildlife and an area for enjoying the environment.
Several people have already offered to help the friendly group of volunteers.
If you could help please send an email to odplan@wilshamsteadparishcouncil.org indicating how much you would like to be involved. We particularly need a Secretary.
Alternatively you may register your interest in the process by sending your details to
optin@wilshamsteadparishcouncil.org
We can then keep you in touch by providing regular updates