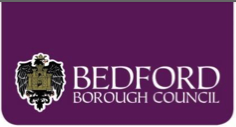 Bedford Borough Local Plan 2040 – Have Your Say!
Each household in Wilstead should have received a 4-page document inviting you to "Have Your Say" on the proposed plans for growth and development in the Borough – the draft Local Plan 2040.
The document explains the requirement for 12,500 additional dwellings in the Borough over the next 20 years on top of the 13,000 already identified in the existing Local Plan (which only extends to 2030).
Borough Planning have identified 7 options for where the additional growth might take place - with sub-options against a number of them. They are concentrating on Option 2 within which 3 of the 4 sub-options would potentially include additional housing in Wilstead. (Wilstead is named among a group of parishes that together would be required to have between 2000 and 750 additional dwellings.) Less favoured are Options which specifically mention 500 additional houses for Wilstead!
The Parish Council draft Neighbourhood Plan for Wilstead identifies no additional houses for Wilstead over the next 15 years but has yet to be completed and accepted.
Following the "Call for Sites" to landowners and potential developers last year the Borough have so far assessed about 12 sites within the village with a potential for 1400 new houses. There are also large sites identified on the very edge of the village which could take a further 4790 houses! A large number of the sites put forward were identified in the draft Neighbourhood Plan as "Important Green Spaces" or "Strategic Gaps" to prevent coalescence. All of these need to be maintained to preserve the essential rural nature of the village.
It is vitally important that everyone has their individual say regarding the proposals. We need as many people to write to the Borough as possible to ensure that our voice is heard.
You can access the Local Plan Document by clicking on the link on this page.
Also included on this page are links to:
· The 7 options for where development in the Borough might take place.
· The sites so far assessed within Wilstead and on its periphery - with Borough
comments against each.
· A summary of arguments that might be used against further development in Wilstead.
· Answers from the Borough to Frequently Asked Questions ref the Local Plan.
·
Please have your say!
Eric Benton
Chairman
Wilshamstead Parish Council